Episodes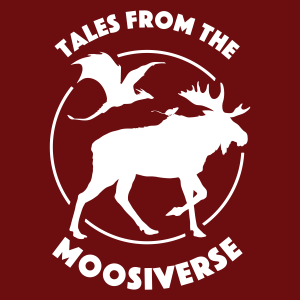 Tuesday Jul 27, 2021
Tuesday Jul 27, 2021
As they attempt to restore chocolate in 642 BCE - in what is now known as the Tabasco region of Mexico - Montgomery the Moose and friends meet someone familiar, who is... unpredictable.
Join our
Storylab
writing programs on Outschool.
Subscribe to the Moosiverse newsletter at
Moosiverse.com
for storytelling tips, news, events, and more!
Send your stories by email, audio or video to hello@moosiverse.com; we'll post some on
Moosiverse.com
and play snippets in future episodes.
Writer/narrator: Ian Jackson
Team Moosiverse: Angel, Sam, Matthew & Emily Jackson
Audio Engineering: Trevor Whitaker Black - trevorwhitakerblack.com
Music: Easy Stroll by Jay-Man - ourmusicbox.com
Artwork: Phil Hodgkiss - rakishdesign.co.uk